Turkish Manufacturer of AGRICULTURAL TRACTOR OEM PARTS

Sheet Metal Stamping , Welding and In House Painting ...
About Us
KOCAHAN   MAKINA   ve   YEDEK  PARCA  SAN. LTD. STI.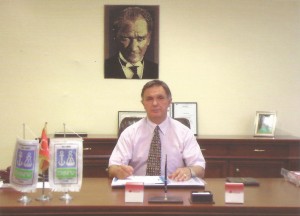 Kocahan Machine Spare Parts Industry Limited Company  was  established  on  1994 in  Istanbul  Bayrampasa within  a facility area of 550 squaremeters. At  the  beginning , it served to  Automotive  Industry and  later  extended  service fields  due to experience  gained and customer satisfaction.
Kocahan Machine  , having a vision of novelty , quality  and  customer  satisfaction obtained  ISO 9001- 2008  Quality Certificate  on 2002.
With increasing  number of customers and developing product  portfolio , machine park   and  manufacturing  facilities  developed accordingly.In its  2.000  squaremeters  closed  facilities  established in istanbul, Beylikduzu  with qualified  human  resources  and experienced engineers,  its  activities  continue  in automotive  industry , lighting industry ,  furniture industry   and   water heater  industry …
ÖMER HANÇER
Chairman Of The Board