Turkish Manufacturer of AGRICULTURAL TRACTOR OEM PARTS

Sheet Metal Stamping , Welding and In House Painting ...
In House Painting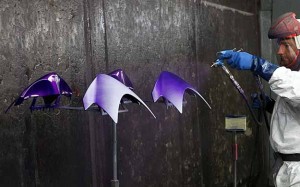 We  have  dipping and  electrostatic  powder  dye  facilities. Our  furnace size  is  2m x 5m x 2m . In  addition elchometer  equipment in our laboratory  checks  the  quality  of  dying   process…
We  serve  with  our  painting   many  industrial  areas  such  as  ;  furniture ,  automotive ,  agricultural  industry  ,   kitchen  parts  and  apparats ..
We  will  be  the  exact  solution  for  your  industrial needs…
Please  kindly send  your   RFQ  and  Inquiries to :
export@kocahanmakina.net
Kocahan Machine